PBS Nova - S24E01 - Einstein Revealed
Type:

Files:

Size:

517.86 MiB (543017664 Bytes)



Spoken language(s):

English



Uploaded:

2013-08-28 02:18:18 GMT

By:

Arrrrrrrrrr



Seeders:

4

Leechers:

0

Comments

0




Info Hash:

B2653F9FC19E91B8765ECA7400A6667D62F1C1B2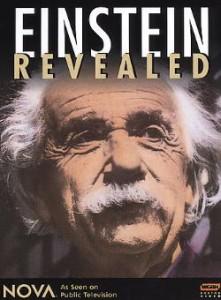 (Problems with magnets links are fixed by upgrading your
torrent client
!)
"Journey into the mind of a genius and visualize the thought experiments Albert Einstein could only imagine: mind-boggling meditations on light, time, and space that would forever change the way we view the universe. What was the secret of Einstein's scientific creativity? Nova's two-hour special traces his extraordinary rise from a student who flunked his engineering exams to the world's most renowned physicist. This penetrating profile of a scientist who changed our vision of physical reality includes dramatic recreations and easy-to-understand animations of Einstein's landmark Theory of Relativity. Through Einstein's own words, learn how--after using his wife, Mileva, as a sounding board for his early theories--the young patent clerk abandons "the unpredictability of human relations." Then, follow his ferocious quest to "glimpse the order that lies hidden in nature" -- a search that catapults him to the forefront of modern physics, but at great personal cost."
Narrated by F. Murray Abraham.

File: PBS.Nova.-.S24E01.-.Einstein.Revealed.mp4 (517MB, 1:50:34)
Resolution: 702x478 (native DVD), 4:3 aspect ratio
Audio: AAC 48kHz 128kb/s stereo
Video: H-264 MPEG-4, 29.97fps
Subtitles: None
Encoding: Handbrake, RF=25
Originally broadcast: 1996-Oct.-06

Notes:

- Already posted here ( http://thepiratebay.se/torrent/6188597/Albert_Einstein_Revealed__%28Nova%29 ) but at 1.24GB is around 2.5x the size of this one.

- Wikipedia calls this episode S23E11 (all of their episode numbers seem to differ from here.)

- Please seed to 100% or higher and do your part so free media will always be available. My upstream isn't the fastest (max. about 50kBps) so be patient and you'll get your file.
If everyone seeded to 101%, no torrent would ever die.