I Break Horses - Chiaroscuro (2014) [FLAC]
Type:

Files:

Size:

287.86 MiB (301841534 Bytes)



Tag(s):




Uploaded:

2014-01-25 16:10:39 GMT

By:

politux



Seeders:

4

Leechers:

0

Comments

0




Info Hash:

CA8D1523A6FF29A6EFB4B1200B3C2675ACFD5321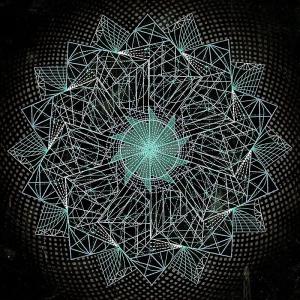 I Break Horses - Chiaroscuro (2014) [FLAC]

  Genre: Pop/Rock
  Styles: Alternative, New Wave, Post-Punk, Indie Pop
  Source: CD (log + cue)
  Codec: FLAC
  Bitrate: ~ 1,000 kbps
  Bit Depth: 16
  Sampling Rate: 44,100 Hz

  01 You Burn
  02 Faith
  03 Ascension
  04 Denial
  05 Berceuse
  06 Medicine Brush
  07 Disclosure
  08 Weigh True Words
  09 Heart To know

  After releasing a debut album that was a winning mix of warm shoegaze guitar textures, cold-hearted synths, and Maria Lindén's beguiling vocals, I Break Horses' second album, Chiaroscuro, discards any traces of guitars and fully embraces the electronics. Lindén steers an unwavering course between chilly atmosphere and heartbreaking intimacy that feels like a natural move instead of a sudden veer into the rocks. The lack of guitars is more than made up for by the her skill at layering keys and beats as they conjure up moods that reflect some serious dark moments and very deep feels. Songs for the most part are firmly rooted to this melancholy core of loss and sadness; some, like "Medicine Brush" and the paralyzing album closer "Heart to Know," are almost too emotional for casual listening, even though Lindén's ghostly vapor trail of a voice obscures many of the lyrics that she and co-writer Frederick Balck dream up. Unlike the first album, which was more accessible, Chiaroscuro rewards close scrutiny with a big emotional payoff. 

  Which isn't to say that there aren't surface pleasures to be had, mainly in the couple of uptempo tracks that help to melt the ice somewhat. Somewhat as in a tiny, tiny bit. The coldly bubbling "Faith" is danceable and hooky, but still sounds like a track that was cut from Pretty in Pink for being too bruisingly real. "Denial" has some R&B bounce in the beats, but words that cut like a frozen knife. Though they aren't exactly happy, they do provide some much needed balance to the album. If all the songs felt like the long, slow trickle of a teardrop down your cheek, one that you are too sad to even brush away, the album could have been overbearing. As it is, Chiaroscuro is definitely not easy listening and not recommended to those who have suffered any recent emotional trauma -- unless hearing music that exactly reflects your broken mood is the kind of thing that helps rather than sends you weeping into a downward spiral. It is important listening, however, and it contains the kind of songs and performances -- especially Lindén's vocals -- that will make the listener feel something. In a time where many albums seem to exist merely to make a quick splash and then vanish immediately, Chiaroscuro is built to unspool slowly, cut deep, and last a long time.